GZ's Partner Dominic Reda Celebrates 15 Years at GZ
We are delighted to announce that Dominic Reda is celebrating his 15 year anniversary with Gall Zeidler Consultants this year. Since joining GZ as a Tunnel Engineer in 2007, Dominic has demonstrated his outstanding leadership skills and provided valuable contributions to our firm that have brought GZ to where it is today. Since 2020, Dominic has taken on a role in GZ's management as a Partner, cementing his position as an integral part of our team.
We thank Dominic for his dedication and trust in our company, and congratulate him on his success at GZ. We look forward to continue working with Dominic and to driving the growth and success of GZ for many more years to come.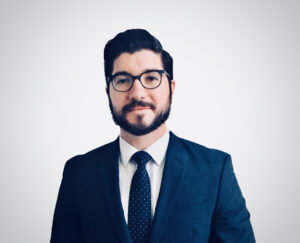 GZ's Partner Dominic Reda.