Dr. Vojtech Ernst Gall Presenting at the NAT Conference 2022 in Philadelphia
The NAT Conference 2022 will be held in Philadelphia, PA, next week. As the chair of the UCA of SME Young Members, our Senior Tunnel Engineer Dr. Vojtech Ernst Gall will be hosting the UCA Young Members Networking Event on Monday evening, June 20, and will be giving following presentations on his newest papers as author and co-author:
Monday, June 20, 2022 | 10:30 AM – 10:55 AM: Design of Precast Segmental Tunnel Lining for Pawtucket CSO Tunnel Project
Wednesday, June 22, 2022 | 8:35 AM – 9:00 AM: Development of the ITA BIM in Tunneling Guideline for Bored Tunnels
In addition, GZ's team will be present at our Booth #313. Come along and meet us there!
To learn more about the NAT Conference, please visit the conference website here.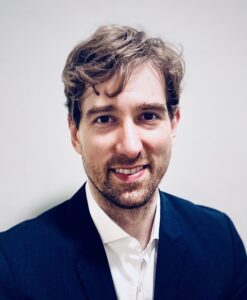 Dr. Vojtech Ernst Gall